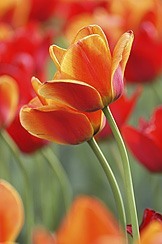 To subscribe to site updates (no e-mail necessary), right-click on the orange RSS button (at bottom left) and paste URL into your RSS reader.
Or click on the My Yahoo!, My MSN or Add To Google button if you have a personalized home page there.
Thanks so much for visiting and wishing you a season of happy gardening.
"Everlasting Bloom Expert"